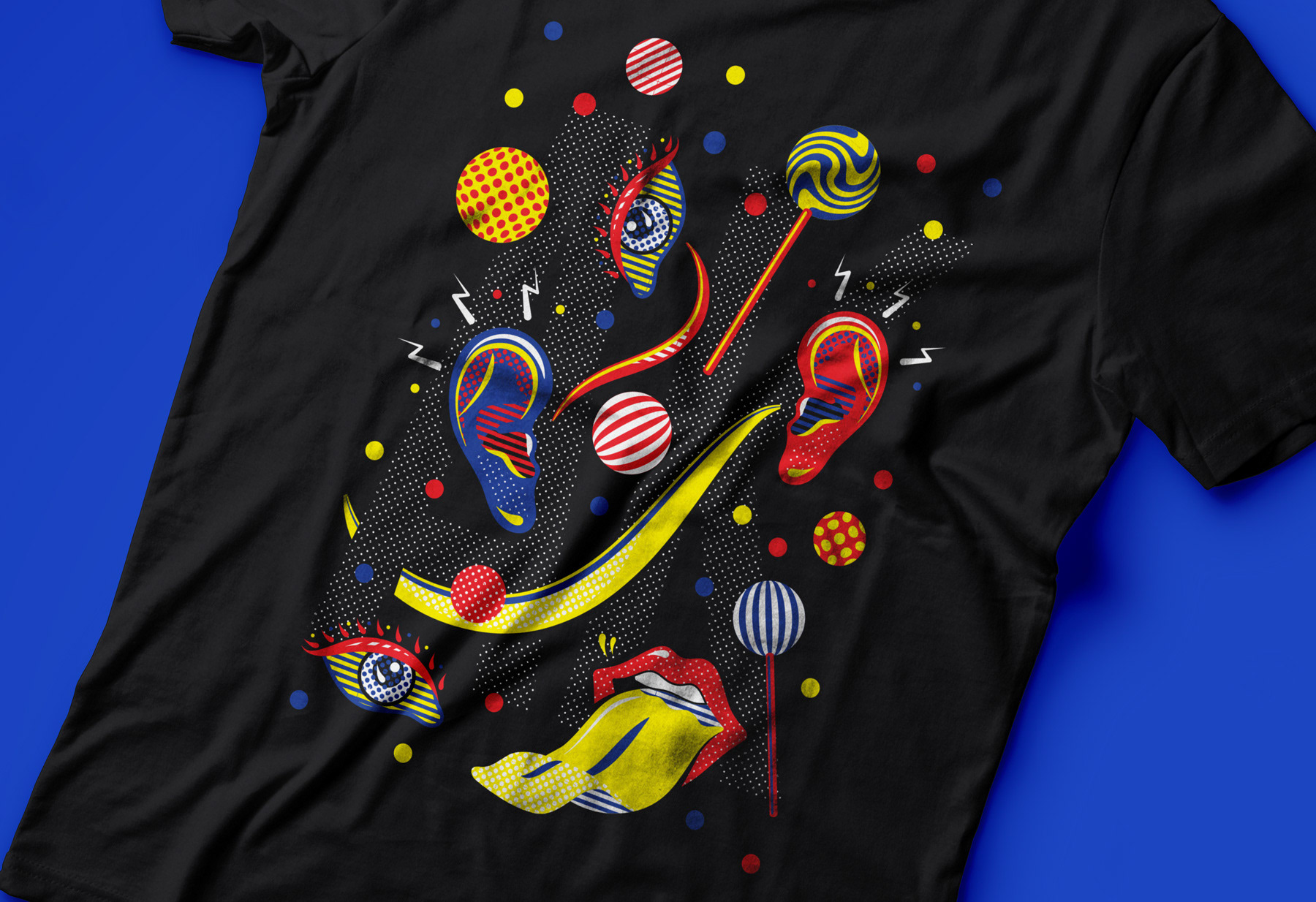 When approached by Audio Kultur's art director
Ali El Sayed
to create a T-shirt design, the brief was simple: The only thing you must do is keep the "AK" from the template. This sounded like playtime, so what was a T-shirt design turned into my little project. Audio Kultur is a music, culture and nightlife publication, and is related to the two most popular alternative clubs in Beirut – Überhaus & The Gärten.
AK's original readers got to know the publication through music and nightlife, and the publication itself focused much on these topics in its early days. Thus the design celebrates the feelings one experiences through music and clubbing. The 4 main elements in the design represent Sound, Sight, Touch, and Taste. Contrasting with the black colour of the shirt, the primary colours create a stroboscopic effect.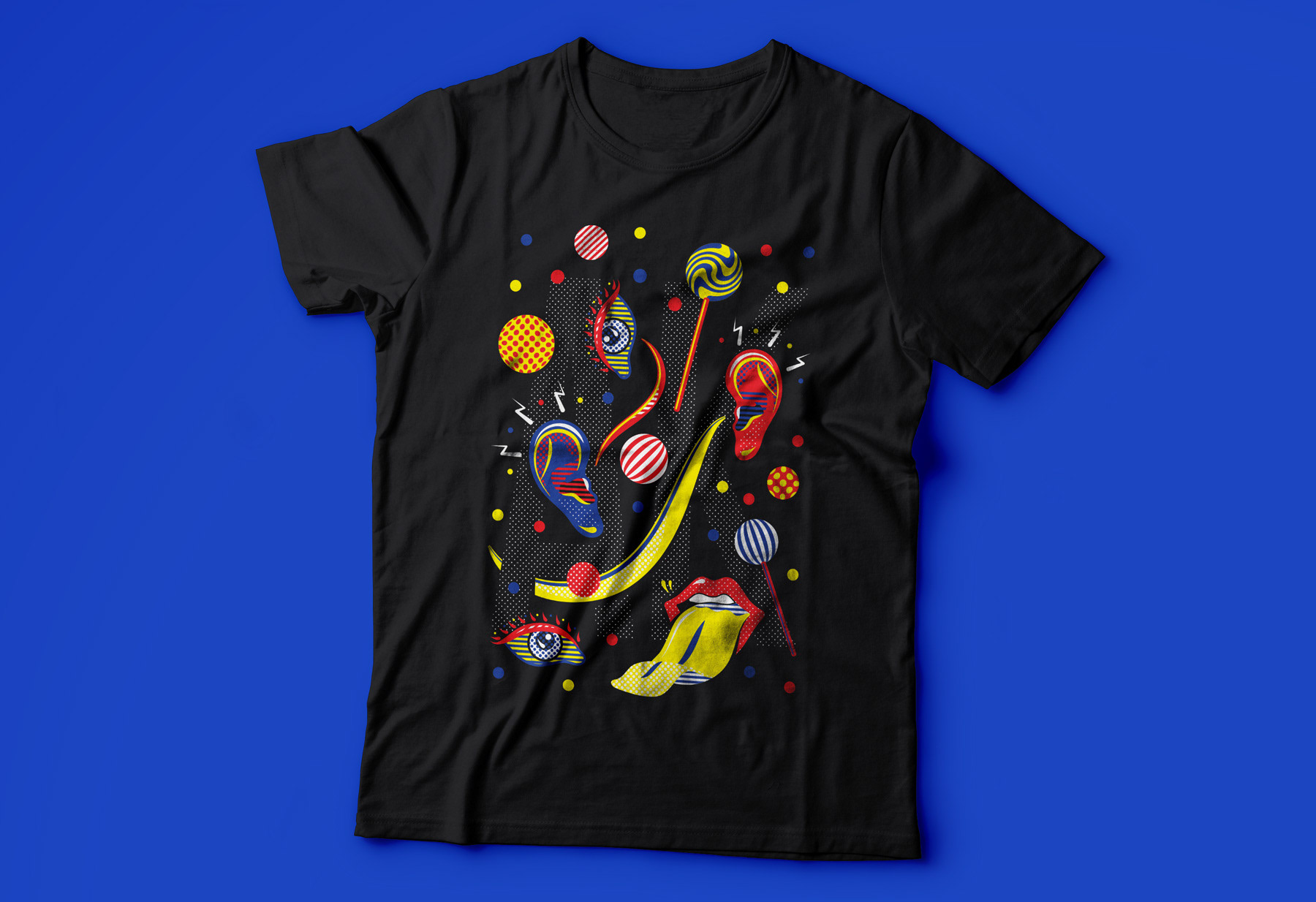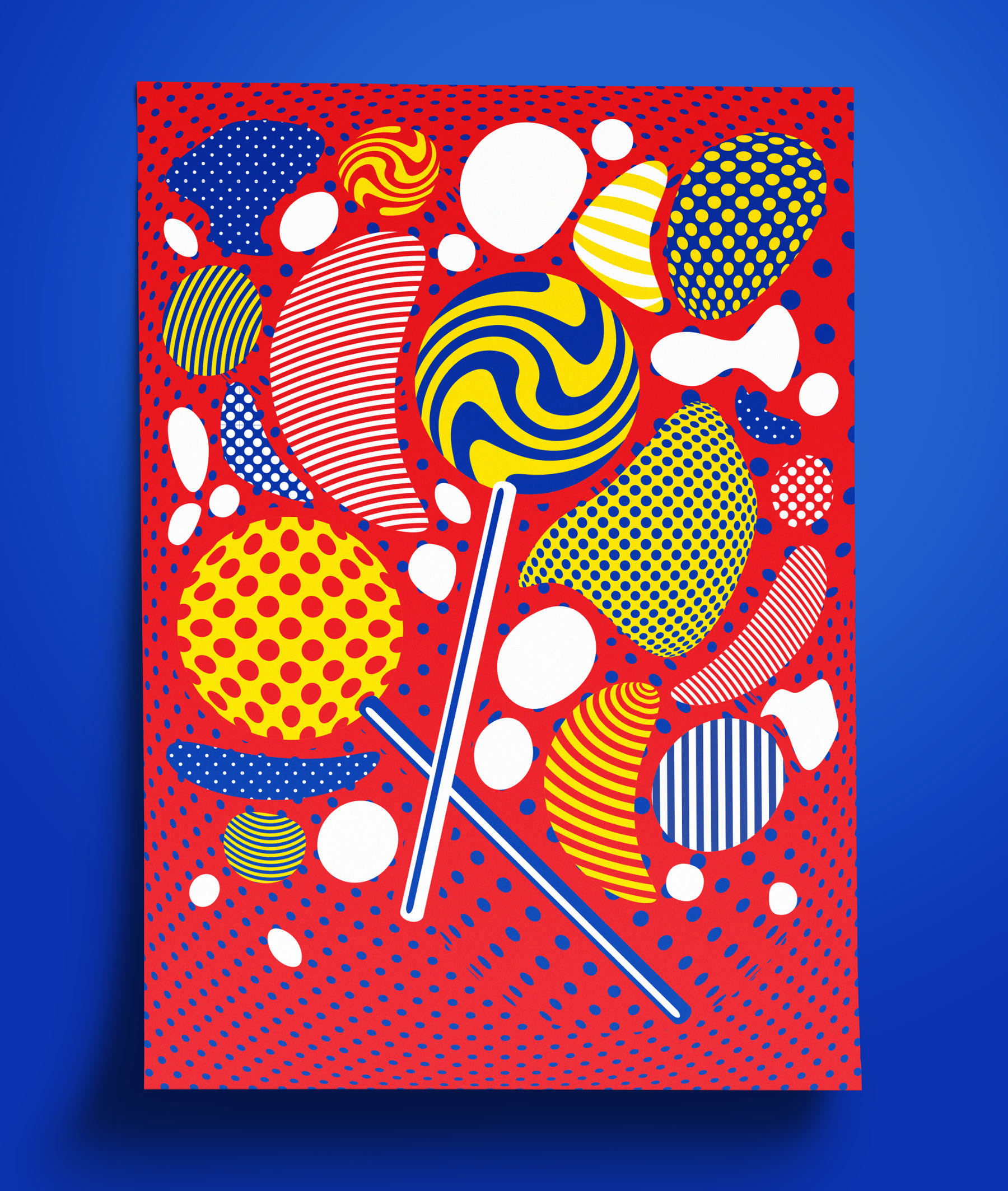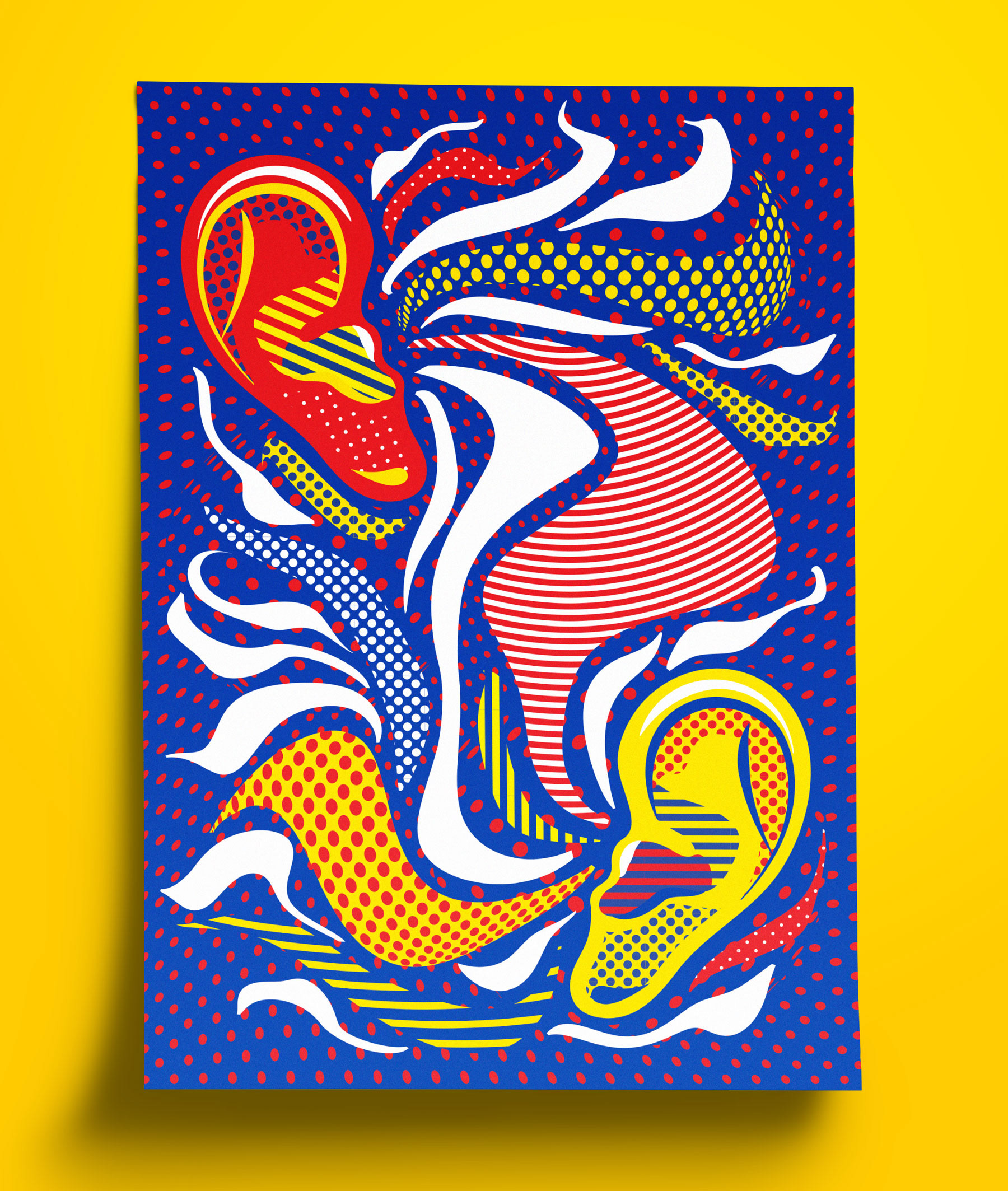 Let me take you on a little trip!