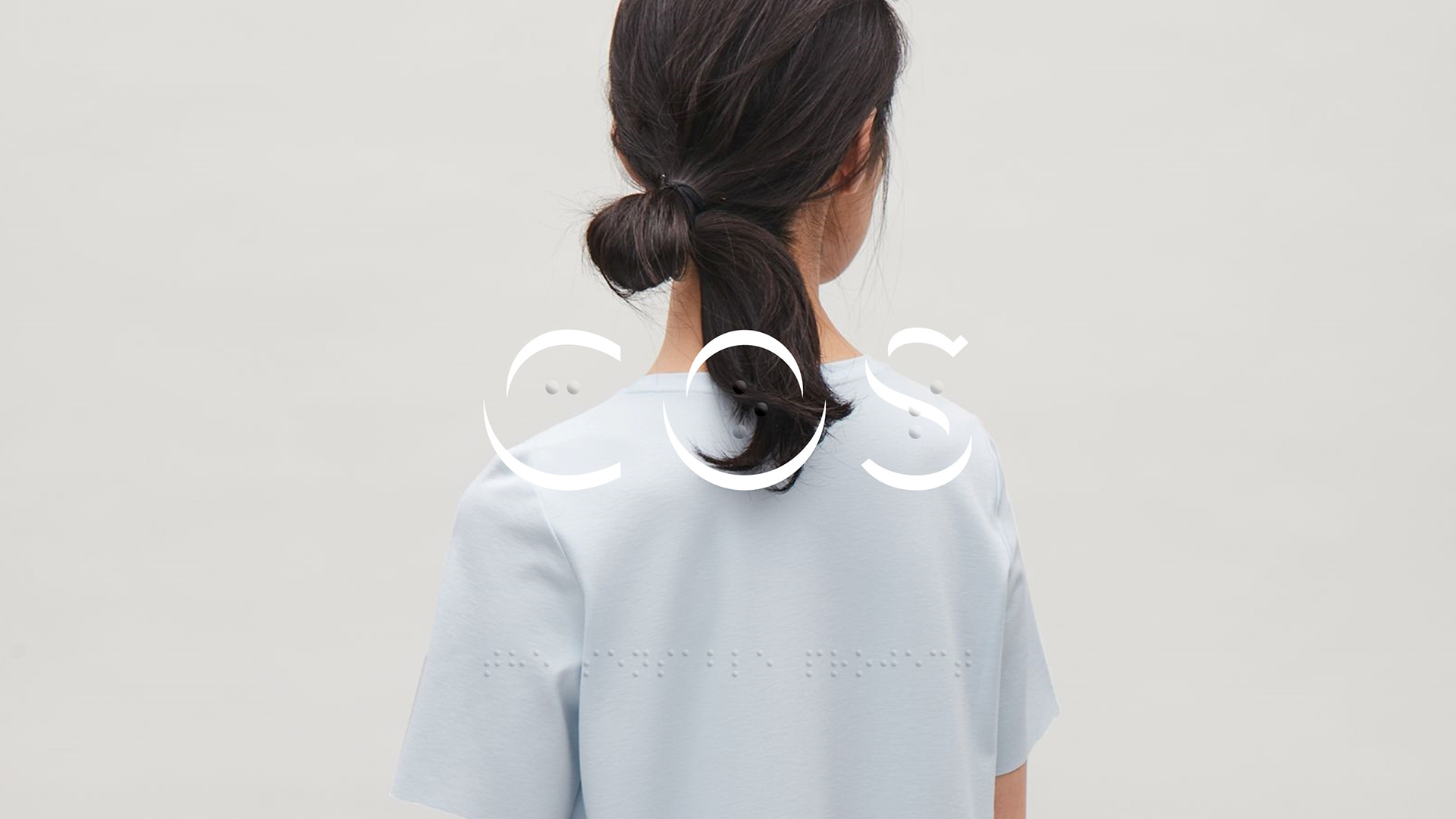 COS: The Sens(able) Project
*
​​​​​​​
The Problem: The fashion world is inaccessible to the visually impaired.
The Solution: Create the first ever fashion campaign accessible to the blind while making COS' product and stores more accessible to the visually impaired.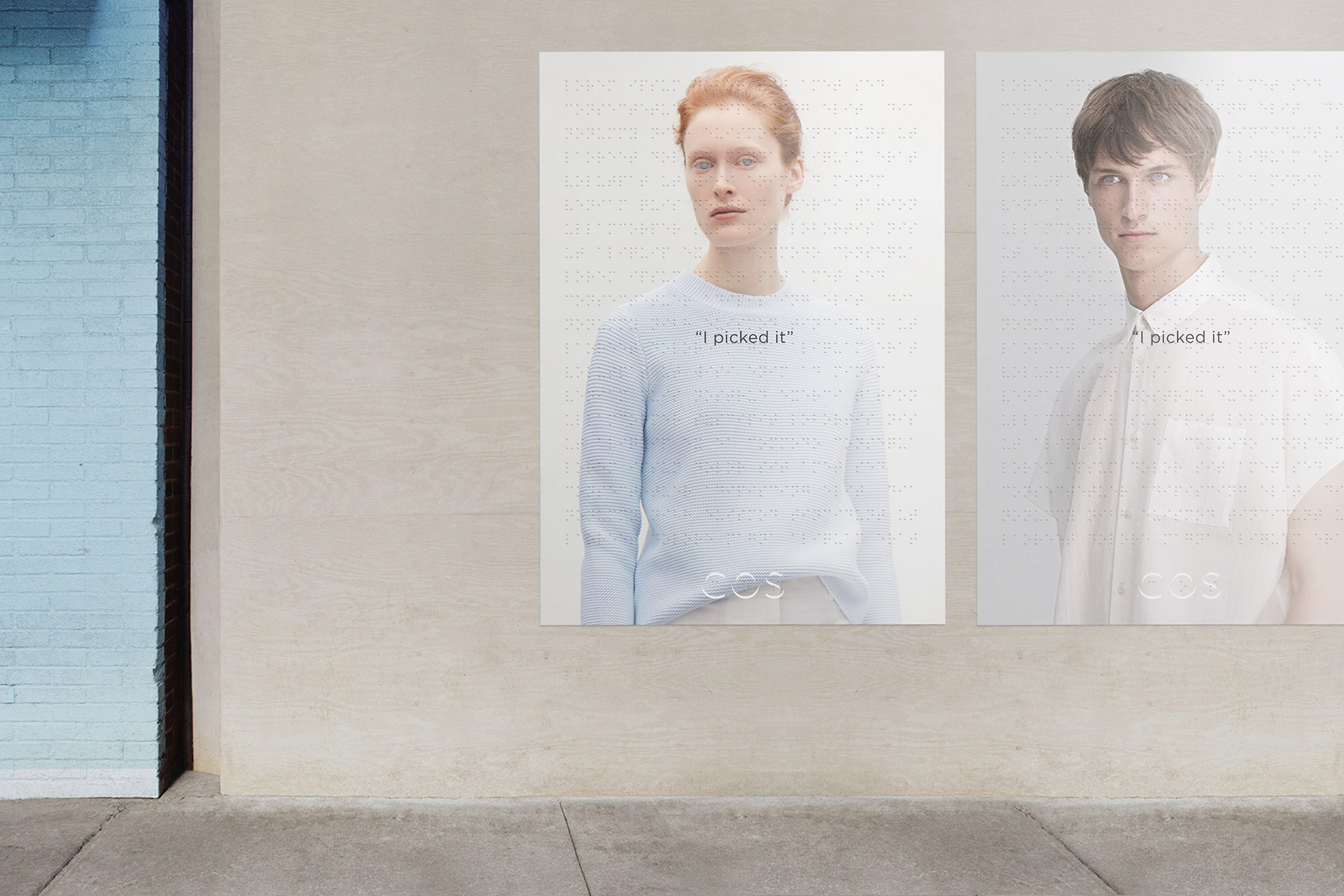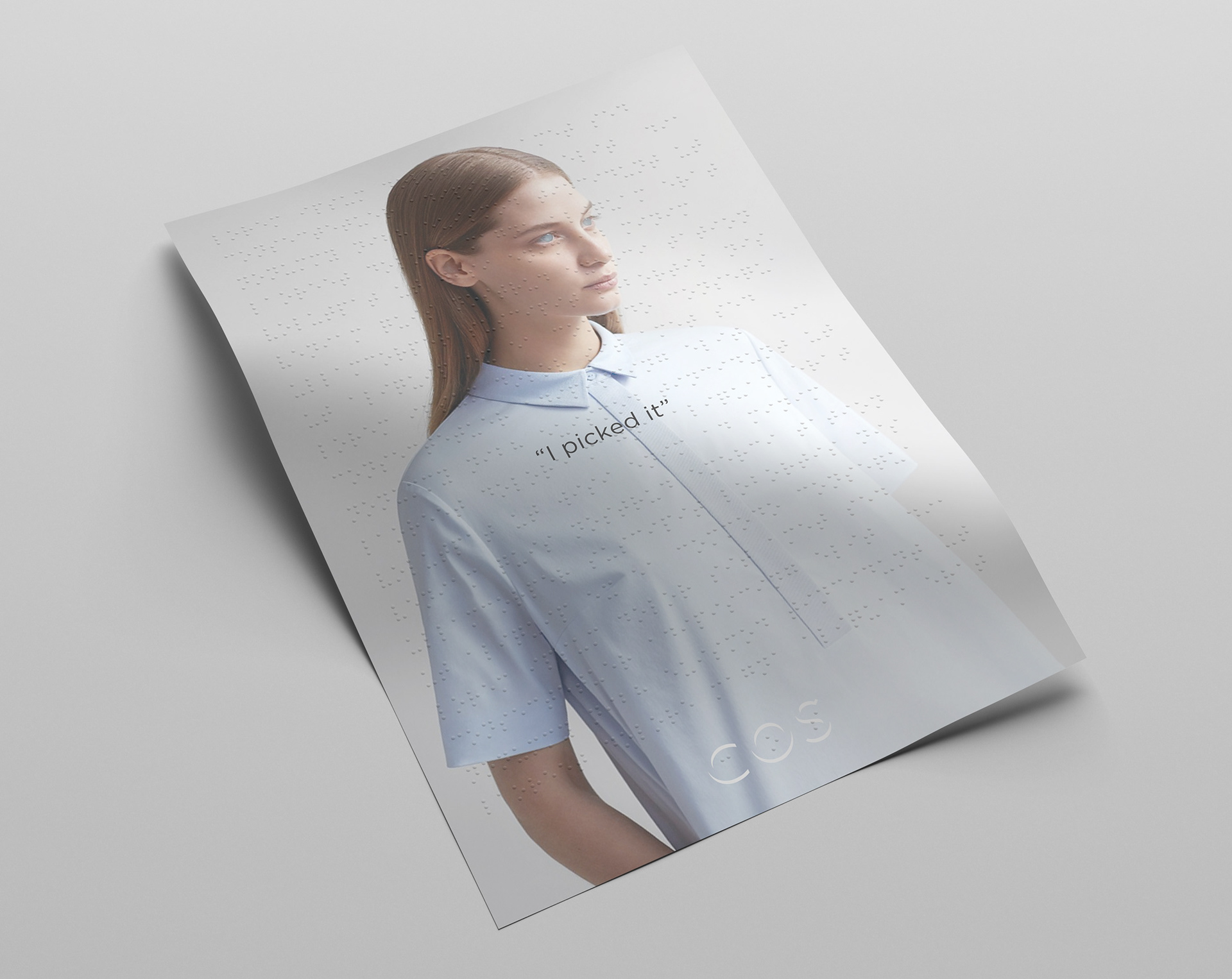 The Sens(able) Description
  "Olivia stands in infinite space. Her neatly combed hair rests upon her ears like a crown before gently flowing behind her back. She is blind. Her top is neat, composed of clean, crisp lines. The blouse is made from pure cotton. It's soft like your favourite childhood toy. But make no mistake, this isn't one for the nursery. With a narrow, pointed collar, long cuffed sleeves and hidden front buttons, this is business. Now if your business is managing an office of twenty or taking an afternoon stroll in the park, that's entirely up to you. But rest assured you'll look smart while doing either."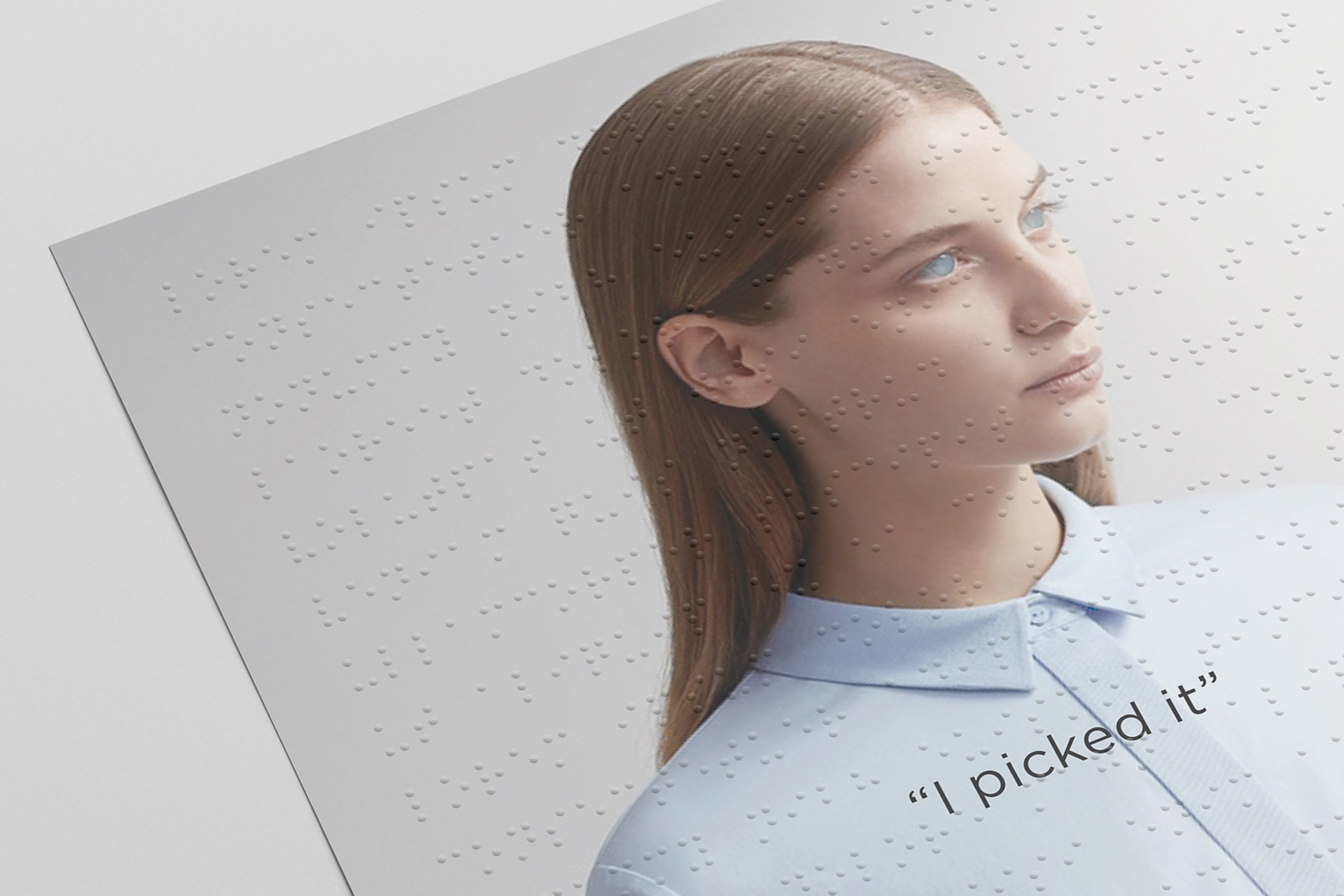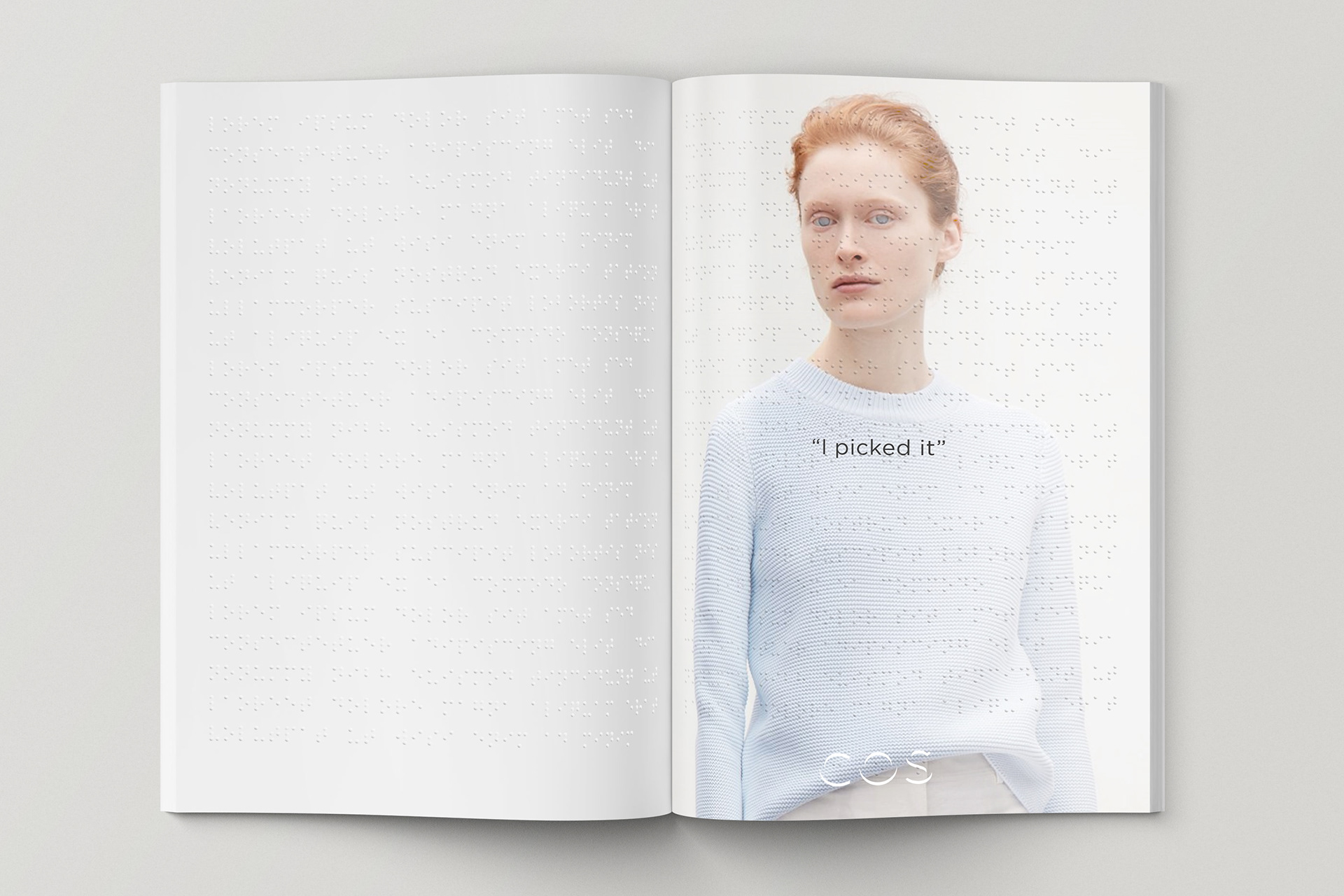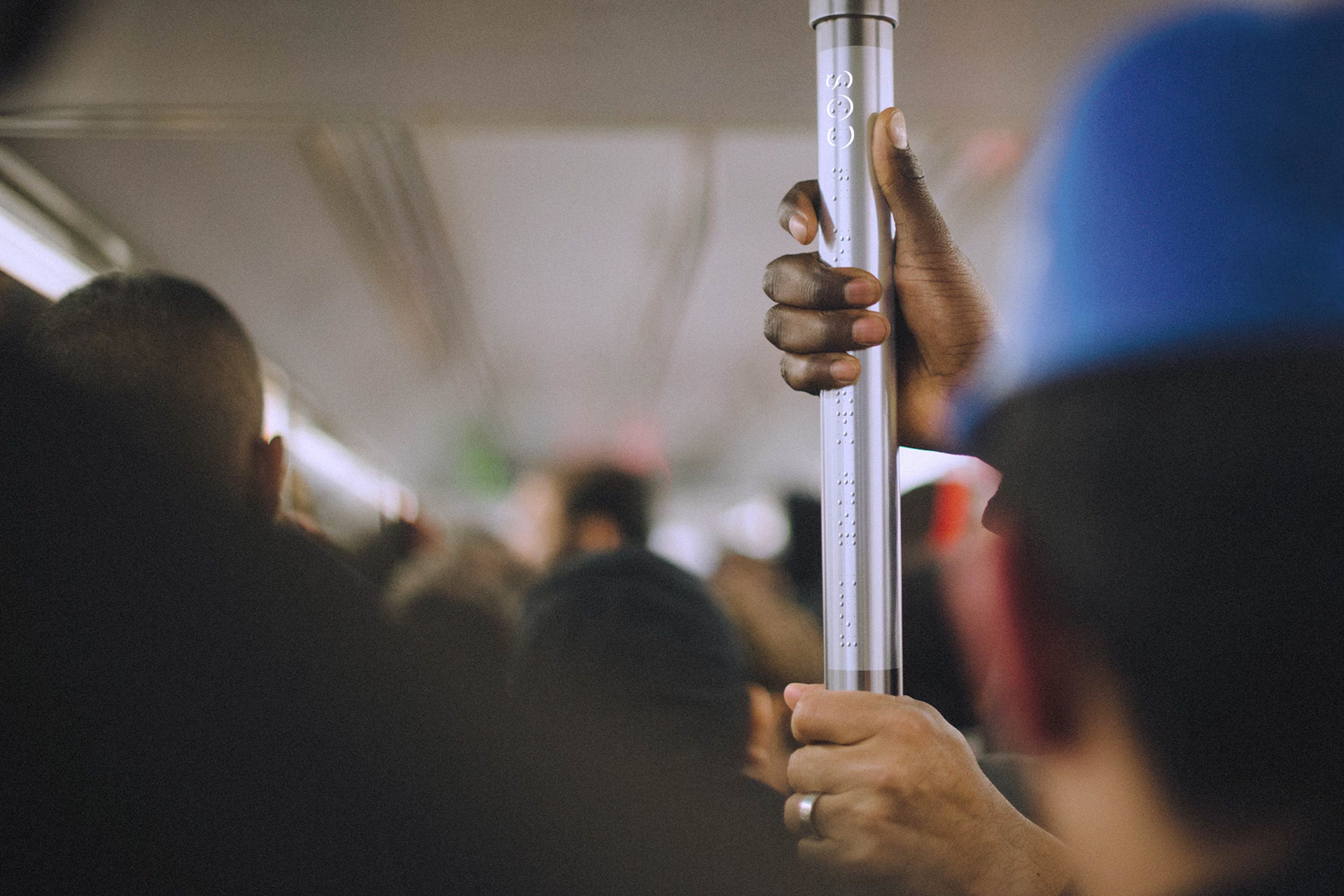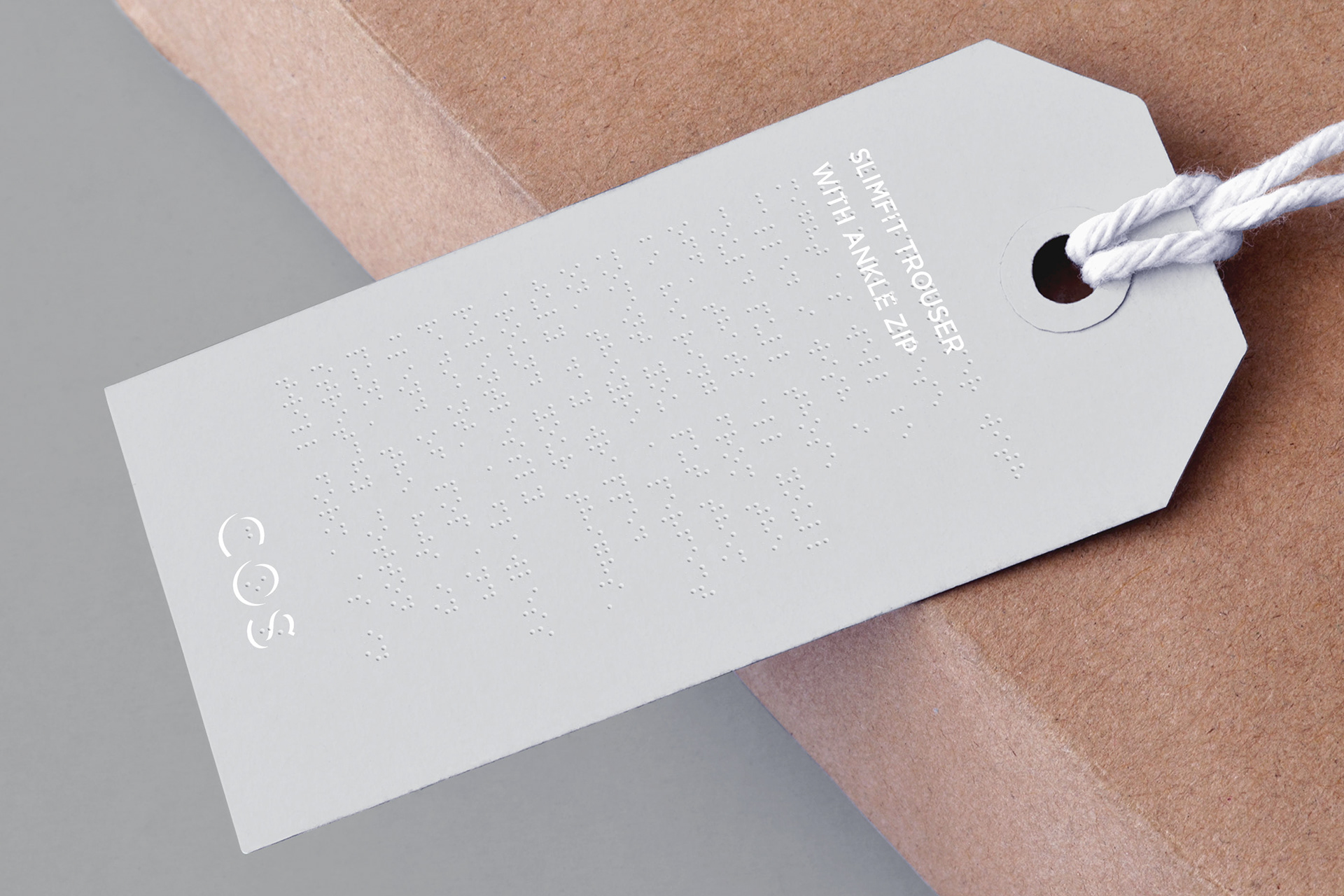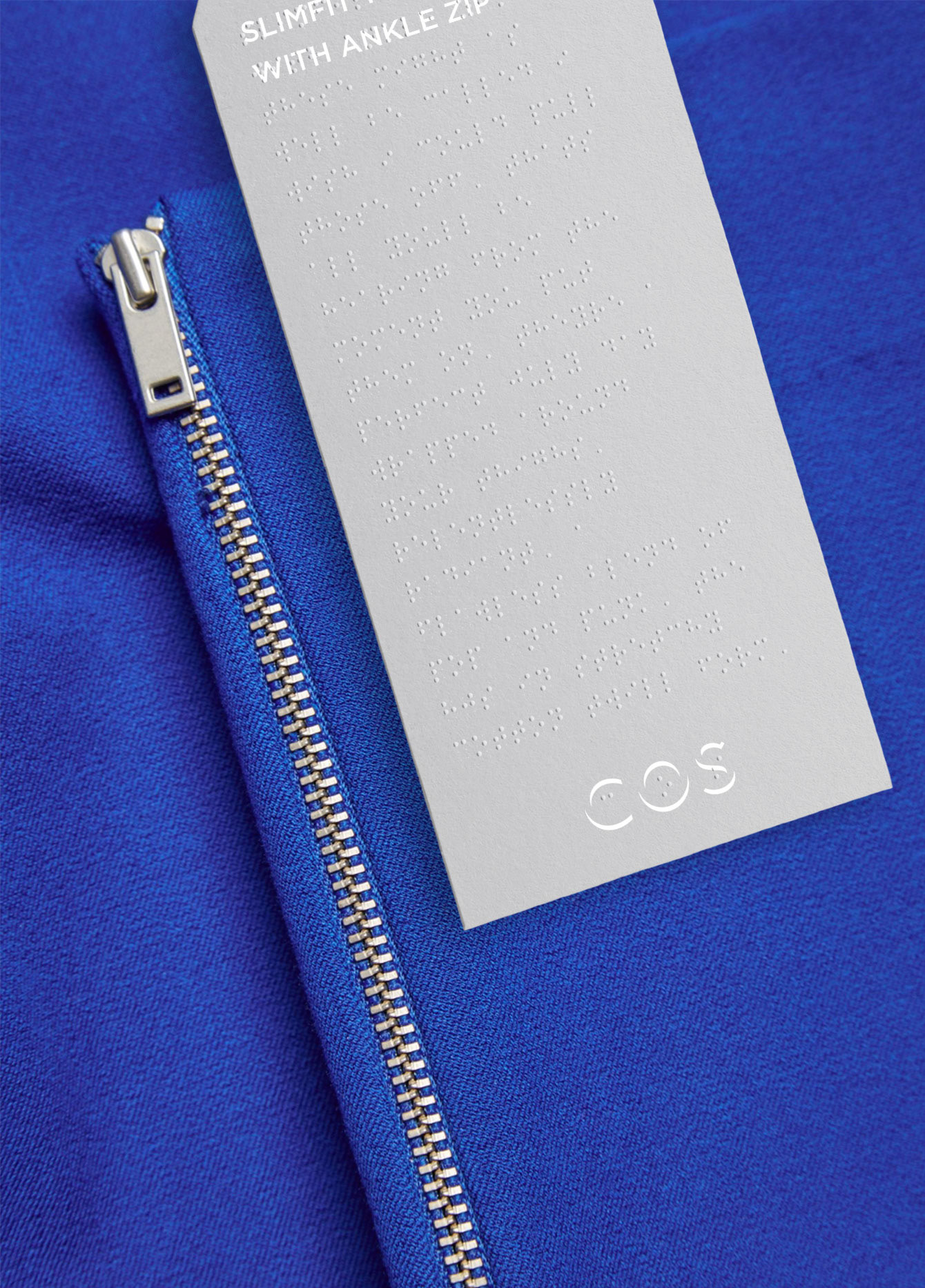 The Sens(able) Description
  "SLIMFIT TROUSER WITH ANKLE ZIP  These might as well be called "I wish I could pull those off". That's all you'll be hearing from the moment you put them on. They're a perfect July day wrapped around your thighs. Relentlessly Radiant. A flawless blend of pop and punk. The 80's in stretchy, cotton twill form. As in Two Thousand & Eighty. Yet with a simple back pocket and a fitted, time bending cut, you'll feel equal parts coconut water and champagne."